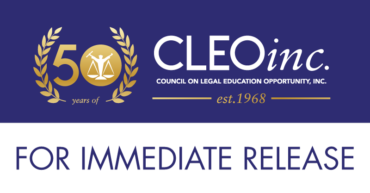 CLEO, Inc. to ABA: Retain the LSAT!
The Council on Legal Education Opportunity, Inc. (CLEO) urges the American Bar Association (ABA) to retain the requirement of the Law School Admission Test (LSAT) for law school admissions. CLEO also calls on the ABA to clarify that no other test should serve as a substitute for the LSAT.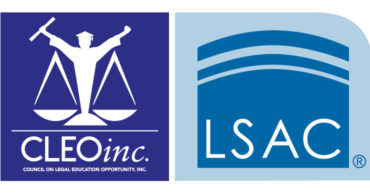 CLEO, Inc. Announces Momentous Partnership with LSAC on Eve of 50th Anniversary
LARGO, MD – The Council on Legal Education Opportunity, Inc. (CLEO) is getting a jumpstart to its historic 2018 50th Anniversary celebrations with a major financial gift from the Law School Admission Council (LSAC). Envisioning a new and mutually rewarding relationship, LSAC and CLEO will memorialize their commitment with the signing of a Memorandum of Understanding…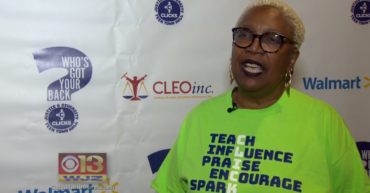 CLICKS Teen Town Hall "Who's Got Your Back" on WJZ Baltimore
The CLICKS Justice and Diversity Teen Town Hall helps motivate young men and women with hands-on workshops.
"If you learn to reach out and ask for help, there's so many people in the community that are willing and want to help you," said Cassandra Sneed Ogden, with the Council on Legal Education Opportunity.