CLEO NEWS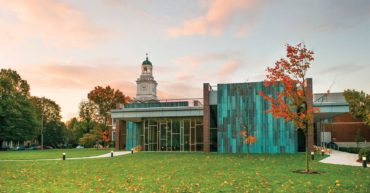 PennState Dickinson Law Chosen to Host 52nd Annual CLEO Pre-Law Summer Institute (PLSI)
PennState Dickinson Law Chosen to Host 52nd Annual CLEO Pre-Law Summer Institute (PLSI) October 10, 2019 Posted by: cleowww Category: CLEO PROGRAMS, Pre-Law Summer Institute (PLSI), PRESS, No Comments Council on Legal Education Opportunity, Inc. Presents 52nd Annual Pre-Law Summer Institute June 15 – July 12, 2020 The Pennsylvania State University, Dickinson Law Chosen to [...]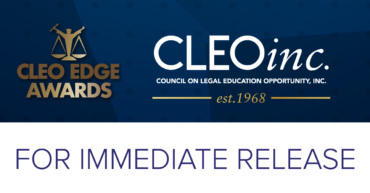 CLEO Announces CLEO EDGE Award Honorees for Education, Diversity, and Greater Equality
CLEO has announced the recipients of the 2nd Annual CLEO EDGE Awards in Education, Diversity, and Greater Equality. Nine (9) honorees have been chosen from a host of individuals and entities for their accomplishments. CLEO created this recognition in 2018 to promote its focus on the aforementioned three "pillars," which undergird the organization's purpose and in recognition of its 50th Anniversary.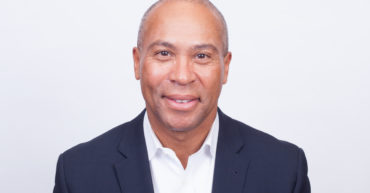 Deval Patrick to Receive CLEO EDGE Vernon E. Jordan, Jr. Heritage Award at Awards Reception in Washington, DC
Boston attorney,  business leader, and 71st governor of Massachusetts Deval L. Patrick will be recognized for his lifetime achievements during the CLEO EDGE Honors reception on November 7.  Patrick, Managing Director of Bain Capital Double Impact, will receive the CLEO EDGE Vernon E. Jordan, Jr. Heritage Award.  The Award honors a person who has demonstrated outstanding leadership in Education, Diversity, and Greater Equality in the legal profession and society.  Vernon E. Jordan, Jr., who received the inaugural CLEO EDGE Heritage Award during the organization's 50th anniversary in 2018, will present the award to Mr. Patrick.

Carlton D. Watson
Associate Attorney at Vandeveer Garzia, PC / CLEO 2010
CLEO fully prepared me to excel in law school and in the legal profession by providing me with invaluable tools, numerous employment opportunities, by way of interviews, and by expanding my professional network.

Jessica Leal
California Attorney General's Office / CLEO 2010
CLEO helped me solidify my commitment to a career in public service as an attorney and showed me I was able to become the attorney I wanted to be through hard work and perseverance.

Adrian Contreras
SOL, Deputy Attorney General / CLEO 2006
CLEO helped me understand what to expect from law school, what resources were available at the law school, how law school exams were structured, and which publications were good supplementary study guides.

Judge Tanya Brinkley
Miami-Dade County Judge / CLEO 1992
CLEO prepared me for a successful law school career and gave me the confidence to excel as a lawyer.

Ashley Williams
LAW STUDENT SCHOLAR
I was really motivated by [ASAP] on how to successfully apply for law school and tackle the LSAT. I loved the panel of current law students as well as the first-hand knowledge we received from members of the LSAC Board [and law school admission staff].

Edmund Vincent Yan
University of the Pacific, McGeorge School of Law (2011) / Principal Attorney of Edmund Vincent
CLEO showed me that anyone can become an exceptional attorney with hard work, passion, and the right support group, regardless of whether you fit the traditional profile that many people see in an attorney.