CLEO NEWS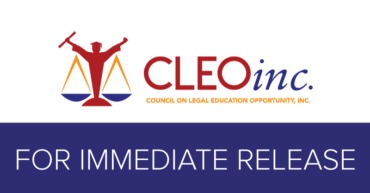 CLEO Announces Pre-Law Scholarship Recipients
Twenty-one persons will receive the Council on Legal Education Opportunity, Inc.'s EDGE Pre-Law Scholarship Award to help students attend the 2020 Pre-Law Summer Institute. The awards were made possible by generous grants from the Walmart Legal Department; the law firms McCarter & English and Phelps Dunbar, LLP; a philanthropic organization, the Charles E. Griffin, Jr. Memorial Scholarship Fund of the Community Foundation for Mississippi; and CLEO Board member Malcolm Morris.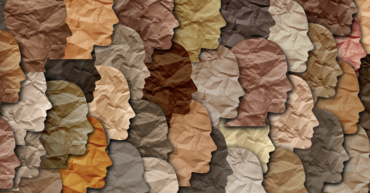 CLEO Stands Against Racial Injustice
The Council on Legal Education Opportunity, Inc. was born in turbulent times much like these, in 1968. The Vietnam War. The assassination of Reverend Dr. Martin Luther King, Jr. Riots in major American cities. International student protests. John Carlos and Tommy Smith displaying the black power salute on the Olympic Stage in Mexico City. The election of Richard Nixon, the "law and order" president. And, it too was a leap year.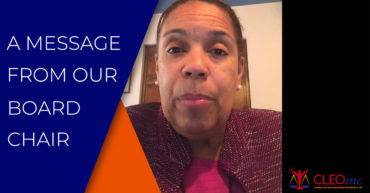 Carlton D. Watson
Associate Attorney at Vandeveer Garzia, PC / CLEO 2010
CLEO fully prepared me to excel in law school and in the legal profession by providing me with invaluable tools, numerous employment opportunities, by way of interviews, and by expanding my professional network.

Jessica Leal
California Attorney General's Office / CLEO 2010
CLEO helped me solidify my commitment to a career in public service as an attorney and showed me I was able to become the attorney I wanted to be through hard work and perseverance.

Adrian Contreras
SOL, Deputy Attorney General / CLEO 2006
CLEO helped me understand what to expect from law school, what resources were available at the law school, how law school exams were structured, and which publications were good supplementary study guides.

Judge Tanya Brinkley
Miami-Dade County Judge / CLEO 1992
CLEO prepared me for a successful law school career and gave me the confidence to excel as a lawyer.

Ashley Williams
LAW STUDENT SCHOLAR
I was really motivated by [ASAP] on how to successfully apply for law school and tackle the LSAT. I loved the panel of current law students as well as the first-hand knowledge we received from members of the LSAC Board [and law school admission staff].

Edmund Vincent Yan
University of the Pacific, McGeorge School of Law (2011) / Principal Attorney of Edmund Vincent
CLEO showed me that anyone can become an exceptional attorney with hard work, passion, and the right support group, regardless of whether you fit the traditional profile that many people see in an attorney.