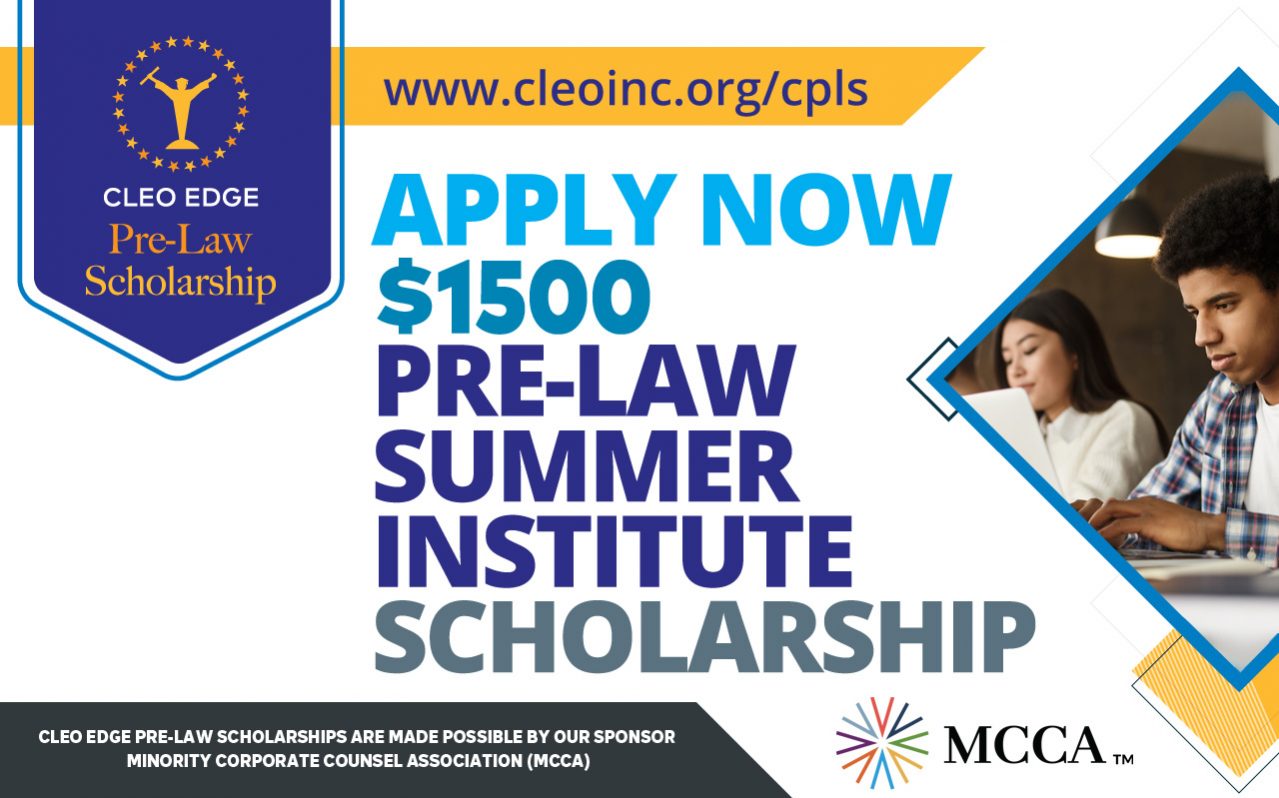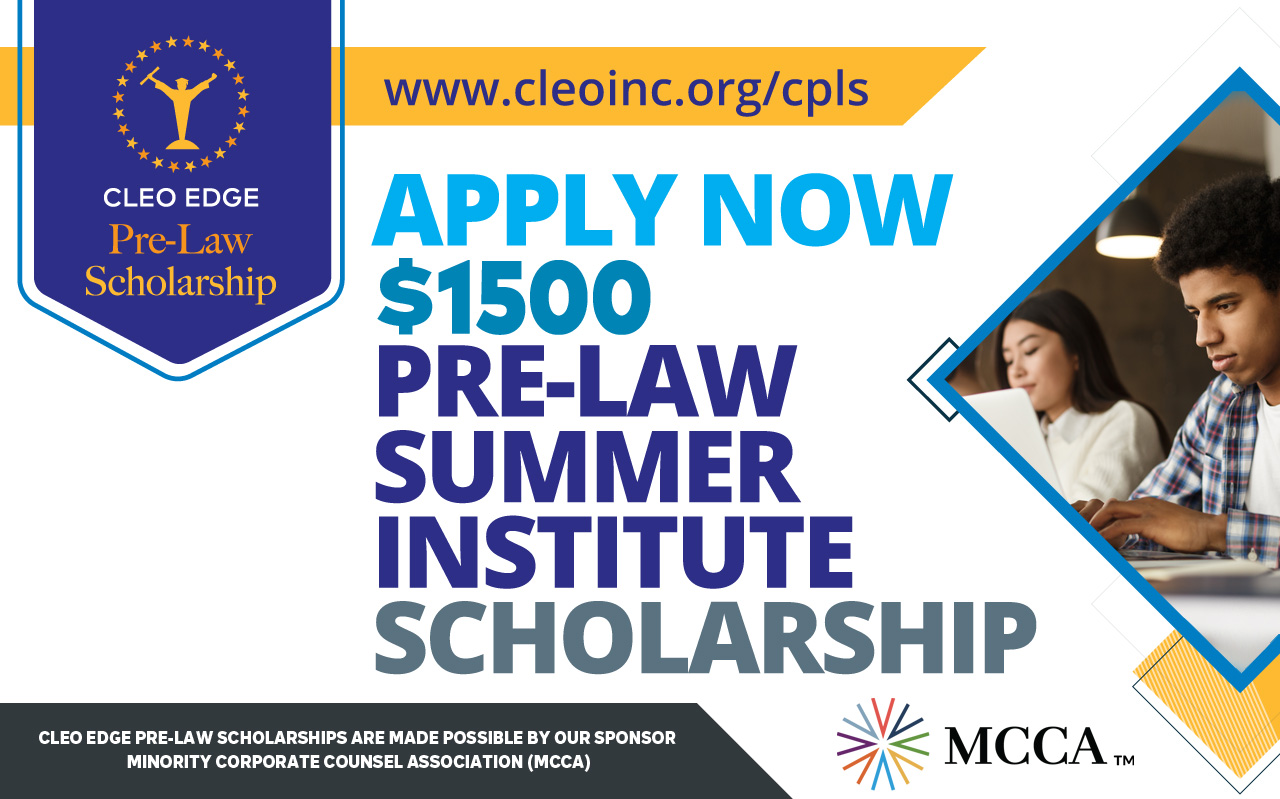 The 54-year old Pre-Law Summer Institute is CLEO's premiere program to help students prepare for the rigors of the first year of law school.  It is held annually at and hosted by an ABA-approved law school. This year the program is virtual and can be attended by students online.
$1500 CLEO EDGE Pre-Law Scholarship
for 2022 Pre-Law Summer Institute
Timeline
Application opens: April 1, 2022
Application closes: APRIL 30, 2022
Scholars announced: Mid-May
Eligibility Requirements
U.S. citizen or permanent resident
Graduating senior or graduate who plans to attend law school in the fall of 2022
Must have a minimum 2.7 GPA
Able to attend an ABA-approved law school at completion of program
Demonstrated financial need
Application Requirements
Must apply to CLEO Pre-Law Summer Institute using the online application
CLEO will use the Free Application for Federal Financial Aid (FAFSA) guidelines to determine applicant's low-income eligibility.
THANK YOU TO OUR GENEROUS CLEO EDGE PRE-LAW SCHOLARSHIP SPONSOR, MINORITY CORPORATE COUNSEL ASSOCIATION (MCCA)

PREVIOUS CLEO EDGE PRE-LAW SCHOLARSHIP RECIPIENTS