AdaptiBar Partners with CLEO Network expansion fuels AdaptiBar user growth, MBE success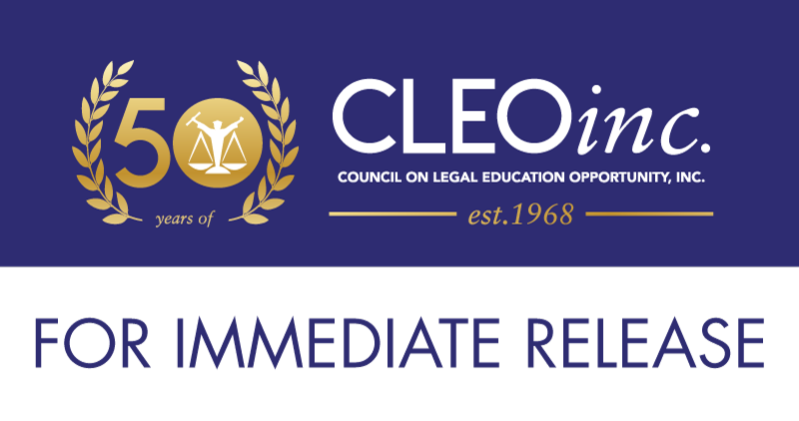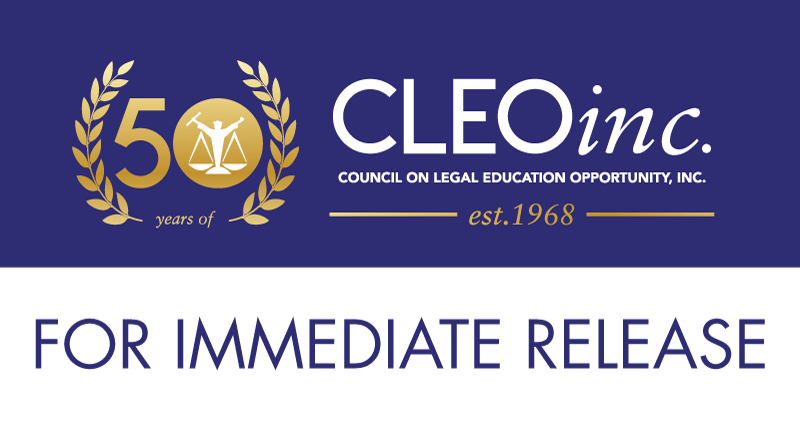 FOR IMMEDIATE RELEASE
AdaptiBar Partners with CLEO




Network expansion fuels AdaptiBar user growth

, MBE succes

s
CHICAGO, March 5, 2019 – AdaptiBar, the patented bar exam test preparation software and analytics tools provider, is pleased to announce its partnership with the Council on Legal Education Opportunity, Inc. (CLEO). This addition expands the growing network of law schools and industry authorities who are partnering with AdaptiBar to foster successful bar examination outcomes for all law students.  
"We are extremely excited to partner with AdaptiBar to expand the services we provide our students, especially those preparing for the bar examination," said Cassandra Sneed Ogden, the Chief Executive Officer of CLEO. "Now in our 51st year of 'Championing Education, Diversity, and Greater Equality in the legal profession, providing students with another EDGE'supports our mission to increase diversity and inclusion."
Growing numbers of law school students and educators are turning to AdaptiBar's proven application, especially to help study for and pass the Multistate Bar Exam (MBE) which accounts for 50 percent of the Uniform Bar Examination (UBE). Today, more than one in five law students use AdaptiBar for its reliable MBE questions, originated from the National Conference of Bar Examiners (NCBE), and served up through smart technology that adapts and personalizes each user experience.
"We're proud to add CLEO to our prestigious partner roster, and introduce their students to AdaptiBar," said Tarek Fadel, Founder and Chief Executive Officer of AdaptiBar. "The word is out that our patented product results in MBE success for law students, as well as for educators using our reporting and analytics tools to complement their instruction."
About AdaptiBar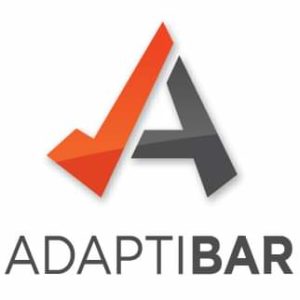 AdaptiBar provides bar exam MBE preparation tools and services to law students and lawyers preparing for the bar examination in every jurisdiction in the United States. Examinees use AdaptiBar to prepare from more than 60 countries and all 50 states. AdaptiBar also provides diagnostic and assessment testing services to law schools who wish to aid their students in bar preparation prior to graduation. Founded in 2003, AdaptiBar and its parent company AdaptiGroup, LLC is among the fastest-growing private companies, ranking No. 2701 on the Inc. 5000 in 2018. For more information about AdaptiBar, please visit: www.adaptibar.com.
About the Council on Legal Education Opportunity, Inc.
Founded in 1968 when the number of lawyers of color was less than one percent, more than 25,000 individuals have participated in CLEO's programs, many of whom have gone on to excel in every area of the legal profession to include judges, corporate attorneys, law school deans and professors, practitioners, politicians, and more. Although best known for its Pre-Law Summer Institute "boot camp" for entering law students, CLEO provides services to secondary (middle- high school); college (pre-law); and post-graduate (law school) students, which include mentoring, placement assistance, academic counseling and support, bar prep orientation, and scholarships. For information about CLEO, Inc., and its programs, please visit: www.cleoinc.org. For more information about CLEO's historic 50th Anniversary and corresponding celebrations, please visit: www.cleoinc.org/50.
###
Media Contact: Jeff Hovinga, AdaptiBar, 877–466-1250, jeff@adaptibar.com
AdaptiGroup LLC
33 North Dearborn St., Ste 1415
Chicago, IL 60602
Call: (877) 466–1250