CLEO Announces Appointees to Board of Directors and Advisory Council
Largo, MD—January 28, 2021—The Council on Legal Education Opportunity, Inc. (CLEO) is pleased to announce the appointment of a new Board member, Brandy Smith with Lincoln Financial Group and a new Advisory Council member, Rachel Okolski with the Association of Corporate Counsel (ACC).
"Our Board of Directors is a dedicated team of professionals who support CLEO's programs and services," said Leigh R. Allen, II, CLEO's Interim CEO. "And our Advisory Council is similarly engaged in assisting CLEO in its goal to inspire, motivate, and prepare students from underrepresented communities to succeed in law school and beyond. We are excited to have this kind of talent, expertise, and energy to further CLEO's mission."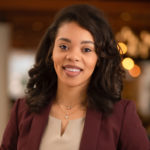 Brandy Smith is Vice President, Workplace Diversity & Counsel for Lincoln Financial Group. In this role, she provides strategic leadership to drive the implementation and execution of enterprise-wide workplace diversity and inclusion initiatives. Smith is a member of Alpha Kappa Alpha Sorority, Incorporated. She has received recognition by the Philadelphia Tribune as a Women Achieving Honoree and as a 40 under 40 Lawyer by the National Black Lawyers Association. Smith also serves on the board of the Philadelphia Diversity Law Group, a non-profit focused on increasing diversity in the legal profession and the Philadelphia Ronald McDonald House, a non-profit providing housing and support families of seriously ill children. She is a CLEO alumna.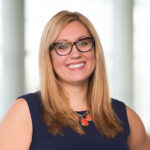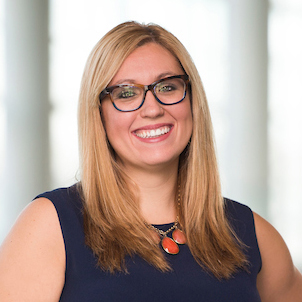 Rachel Okolski is Associate General Counsel & Director of Program Development, Association of Corporate Counsel. She negotiates and drafts contracts on wide-ranging subject areas and provides business minded legal advice to colleagues across the organization. She trains business teams and Office of General Counsel attorneys on nuances within her areas of
expertise. Furthermore, she analyzes organizational needs and positions to draft ACC boilerplate and develop internal guidance.
About the Council on Legal Education Opportunity, Inc.
CLEO, Inc. is a 501(c)(3) charitable organization committed to diversifying the legal profession by expanding legal education opportunities for persons from traditionally under-represented racial and ethnic groups, low-income, and disadvantaged communities. Founded in 1968, when the number of lawyers of color was less than one percent, CLEO has since had more than 25,000 high school, college prelaw, and law students participate in its programs. CLEO alumni have excelled in every area of the legal profession to include judges, corporate attorneys, law school deans and professors, practitioners, politicians, and more. More information about CLEO and its programs can be found at https://cleoinc.org/
# # #
Media Contact
Bernetta J. Hayes, Director of Program Operations
bhayes@cleoinc.org
240-582-8600, ext. 203