"Your Voice Matters" Is Subject of Justice & Diversity Teen Town Hall
Encouraging Youth to Speak Out on Controversial Issues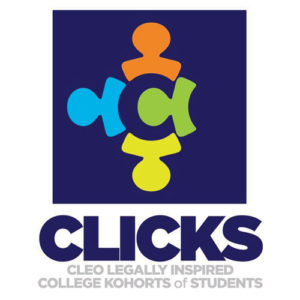 Largo, MD—October 28, 2019—On Saturday, November 23, 2019, in a town hall setting at the University of the District of Columbia David A. Clarke School of Law, teenagers, along with their parents, from across the District of Columbia, Maryland, and Virginia, will gather to discuss social justice issues that concern them.  CLEO, the Council on Legal Education Opportunity, Inc., the longest-serving national organization committed to diversity in the legal profession, will sponsor this first in a series of such meetings occurring over the next year as a part of its CLICKS mentoring program.
     The event, which will be held from 9:00 am – 3:00 pm, will include topics such as
Cyberbullying and Social Media Profiling
Flavored Nicotine
Gender Equality in Sports and
Free Speech and Democracy in the video age
     The purpose of the one-day meeting is to:
promote healthy discourse and dialog among teens and legal professionals
educate teens on how the law affects their daily lives and
promote and educate teens and parents about mentoring as a support system for youth
"Never has the idiom 'It takes a village' been more important than it is today.With so many issues confronting our young people, we must find a way to help them.CLEO through its CLICKS mentoring program wants to not only address many of their concerns, but also help students understand that the law impacts every aspect of their daily lives,"
– Cassandra Sneed Ogden, Chief Executive Officer of CLEO.
    The Justice & Diversity Teen Town Hall Meeting is free.  For more information or to register for the historic event, click here. 
About the Council on Legal Education Opportunity, Inc.
CLEO, Inc. is a 501(c)(3) charitable organization whose mission is to inspire, motivate, and prepare students from underrepresented communities to succeed in law school and beyond. Founded in 1968, when the number of lawyers of color was less than one percent, CLEO has since had more than 25,000 high school, college prelaw, and law students participate in its programs with more than 46 percent becoming members of the legal profession.  CLEO alumni have excelled in every area of the legal profession to include judges, corporate attorneys, law school deans and professors, practitioners, politicians, and more.  More information about CLEO and its programs can be found at https://cleoinc.org/
About CLICKS
CLICKS, CLEO Legally Inspired College Kohort of Students, is federally funded by the Department of Justice – Office of Juvenile Justice and Delinquency Prevention.  CLICKS is a multi-state, law-related mentoring support program that empowers at-risk youth through exposure to sports, law, and the legal profession.  CLICKS recruits legal and other professionals as role models and mentors to give students an insider's look into the law.  The mentoring program helps secondary students prepare for life after graduation by promoting self-esteem, soft-skills, academic success, and college and career readiness.  More information about CLICKS and how you can get involved can be found at https://cleoinc.org/clicks/
#     #    #
Council on Legal Education Opportunity, Inc. (CLEO)
1101 Mercantile Lane, Suite 294 • Largo, MD 20774
HYPERLINK "https://www.cleoinc.org" www.cleoinc.org • 240.582.8600 • 240.582.8605 fax