CLEO EDGE PODCAST: Featuring Robert Falk General Counsel Truth Initiative
June 24, 2023

Posted by:

CLEO WebAdmin

Category:

NEWS

,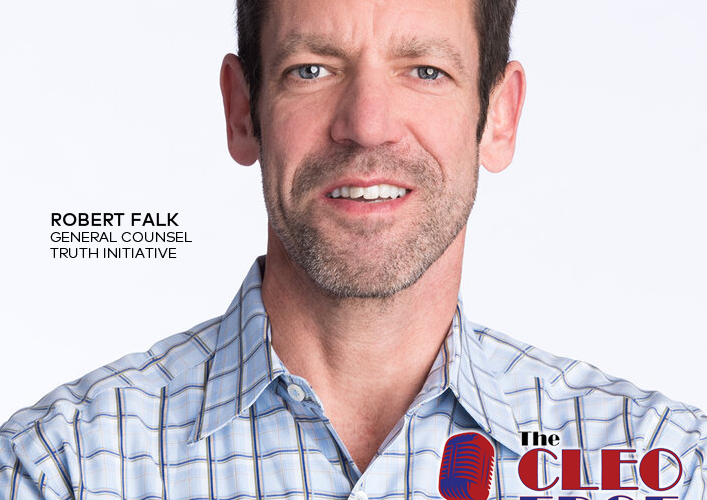 CLEO EDGE PODCAST
Examining Diversity, Access to Law School, and
Issues Shaping Today's Legal Profession
– EPISODE 10 –
ROBERT FALK
CLEO Edge Podcast Ep.10 – CLEO President & CEO, J.C. Polanco, Esq., MBA, sits down with Attorney Robert Falk, General Counsel at Truth Initiative, Fulbright Scholar, and graduate of Yale Law School.
Rob is also a dedicated member of the Board of Directors for the Council on Legal Education Opportunity, Inc.
Falk's journey from mental health to law is an inspiring one. He originally planned to pursue a career in mental health but then realized that he was more interested in the legal aspects of social justice. He then went on to law school at Yale, where he focused on healthcare law.
After law school, Falk worked as a health care attorney at a law firm. He then served as general counsel of the Whitman-Walker Clinic, an HIV/AIDS social service agency. In 2009, he joined the Human Rights Campaign (HRC) as general counsel and corporate secretary. In this role, he helped the organization advance its mission of achieving equality for LGBTQ people.
In 2021, Falk joined Truth Initiative as general counsel. Truth Initiative is a nonprofit organization dedicated to ending tobacco use. In this role, Falk is responsible for providing legal advice and counsel to the organization. He is also involved in developing and implementing Truth Initiative's legal strategies.
Falk is a passionate advocate for social justice. He believes that the law can be a powerful tool for advancing equality and opportunity. He is also committed to helping others pursue careers in law.
Falk's story is an inspiration to others who are interested in pursuing a career in law. He shows that it is possible to follow your passions and make a difference in the world through the law.
View the Podcast Interview Video Here:
https://youtu.be/aLBmddJL7jA
Robert Falk Links:
https://truthinitiative.org/who-we-ar…
https://www.linkedin.com/in/robert-fa…

CLEO FUNDRAISER EVENT NOTICE:
Join us July 7th in New York at Yankees Stadium!
https://CLEOINC.ORG/cleoslam
---
About the Council on Legal Education Opportunity, Inc.
CLEO, Inc. is a 501(c)(3) charitable organization committed to diversifying the legal profession by expanding legal education opportunities for persons from traditionally under-represented racial and ethnic groups, low-income, and disadvantaged communities. Founded in 1968, when the number of lawyers of color was less than one percent, CLEO has since had more than 30,000 high school, college, prelaw, and law students participate in its programs. CLEO alumni have excelled in every area of the legal profession to include judges, corporate attorneys, law school deans and professors, practitioners, and politicians. More information about CLEO, its 50+ year history, and its programs can be found at https://cleoinc.org/ and https://cleoconnection.com.
#     #     #
Media Contact:
Dominique Moss, M.Ed.
Director of Law School Initiatives
dmoss@cleoinc.org
(240) 582-8600