CLEO Announces Transition to Permanent Virtual Office and Remote Work Environment
May 18, 2021

Posted by:

CLEO WebAdmin

Category:

PRESS

,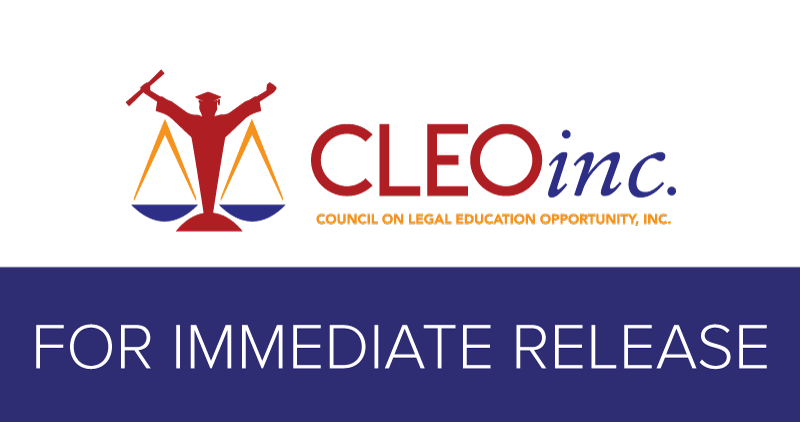 CLEO, Inc. to Transition to Permanent Virtual Office and Remote Work Environment
Largo, MD –The Council on Legal Education Opportunity, Inc. (CLEO), a pioneer and known leader in the legal diversity pipeline movement, is pleased to announce that, after careful deliberation, the organization is transitioning to working remotely on a permanent basis. After dealing with the COVID-19 pandemic for more than a year, business continuity was a key consideration of the organization's decision to go virtual. Since the start of the pandemic in the U.S. in March of 2020, CLEO has been able to successfully administer its programs, events, and services without disruption, relying on technological advancements (e.g. videoconferencing) to engage effectively with students, alumni, supporters, and other stakeholders. What initially happened as a means to provide safety and security for staff, while following recommended health protocols, quickly morphed into a more convenient and streamlined way to conduct business.
As a small non-profit with nationwide reach, the flexibility associated with working remotely aligns well with the "nimbleness" CLEO staff need to execute the organization's mission and reach more of its target demographic. "Being able to take the 'arduousness' of the daily commute out of the equation has not only helped to significantly improve work/life balance for our dedicated team members, but it has also led to increased productivity and output," said Leigh Allen II, Interim Chief Executive Officer. "I am very confident that, as a team, we've only begun to 'scratch the surface' regarding what is possible working in this modernized format!"
A secondary component of the forthcoming transition is tied to the closing of the organization's dedicated, brick-and-mortar office space in Largo, Maryland. Effective Monday, May 3rd, the new mailing address for the organization is 2800 Eisenhower Avenue, Suite 220-41, Alexandria, VA 22314. The CLEO office in Largo will officially close on Monday, May 31st to give the team sufficient time to move and set up all the necessary infrastructure to work remotely.
About the Council on Legal Education Opportunity, Inc.
CLEO, Inc. is a 501(c)(3) charitable organization whose mission is to inspire, motivate, and prepare students from underrepresented communities to succeed in law school and beyond. Founded in 1968, when the number of lawyers of color was less than one percent, to date, more than 26,000 individuals have attended a CLEO program and/or used a service, with many of our alumni excelling in every area of the legal profession to include judges, corporate attorneys, law school deans and professors, practitioners, politicians, and more. Additional information about CLEO and its programs can be found at https://cleoinc.org/.
# # #
Media Contact
Bernetta J. Hayes, Director of Program Operations
bhayes@cleoinc.org
240-582-8600, ext. 203