CLEO Launches New Pre-Law Scholarship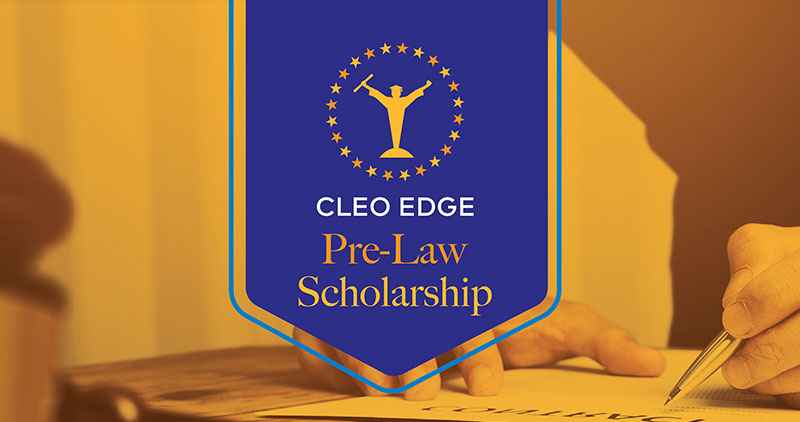 Program aimed at increasing access to the legal profession
Largo, Md., February 13, 2019– The Council on Legal Education Opportunity, Inc. (CLEO) will launch its new CLEO EDGE Pre-Law Scholarship for the 2019-2020 academic year. The application process will open February 15, 2019, and will close March 30, 2019. Grant recipients will be announced in mid-April 2019.
Twenty-four of the 40 CLEO Pre-Law Summer Institute applicants selected will be awarded $2500 to attend the nation's most respected and recognized organization supporting diversity in legal education. These students will attend a summer boot camp "immersion" experience which will get students ready because it simulates the first year of law school and gives them confidence. Visit https://cleoinc.org/cpls/ for scholarship information and https://cleoinc.org/programs/plsi/ for information on the Pre-Law Summer Institute.
The program is made possible by a generous $100,000 grant from the Walmart Legal Department to CLEO, a national nonprofit organization seeking to expand opportunities for minority and low-income students to attend law school. The grant will help enable low-income and economically disadvantaged students to attend CLEO's Pre-Law Summer Institute in 2019 and assist in providing ongoing support as they enter law school.
"The need for access to an affordable legal education is a national imperative," said Cassandra Sneed Ogden, CLEO, Inc. Chief Executive Officer. "We appreciate the generosity of Walmart's Legal Department. This grant will make a tremendous difference as we continue to strive toward equality and inclusion in the legal profession and mentor and prepare the diverse jurists, lawyers, and business men and women who will be the leaders of tomorrow!"
About the Council on Legal Education Opportunity, Inc.
CLEO, Inc. is committed to diversifying the legal profession by expanding legal education opportunities to minority, low-income, and disadvantaged groups.
Founded in 1968 when the number of lawyers of color was less than one percent, more than 25,000 individuals have participated in CLEO's programs, many of whom have gone on to excel in every area of the legal profession to include judges, corporate attorneys, law school deans and professors, practitioners, politicians, and more. Although best known for its Pre-Law Summer Institute "boot camp" for entering law students, CLEO provides services to secondary, college and post-graduate (pre-law), and law school students, which include mentoring, placement assistance, academic counseling and support, and scholarships. For information about CLEO, Inc. and its programs, please visit: www.cleoinc.org.
CLEO, Inc. Media Relations Contact
Bernetta J. Hayes
240-582-8600, ext. 203
bhayes@cleoinc.org