CLEO's Coronavirus Response
March 13, 2020

Posted by:
Category:

PRESS

,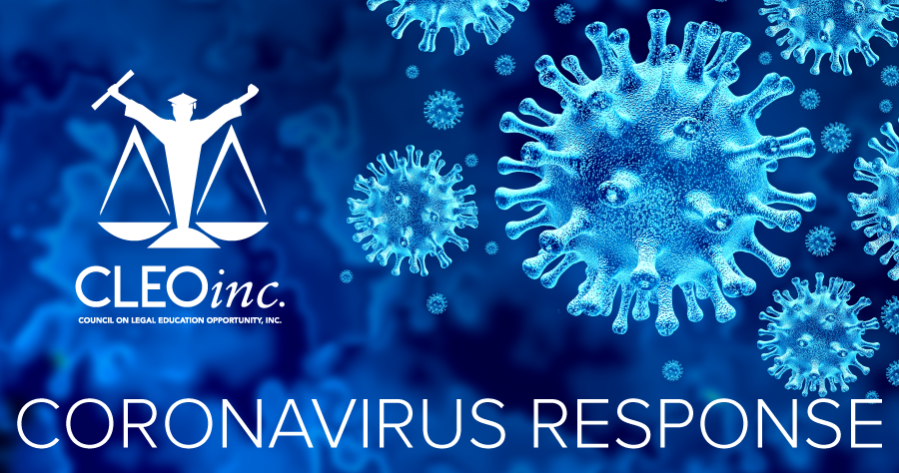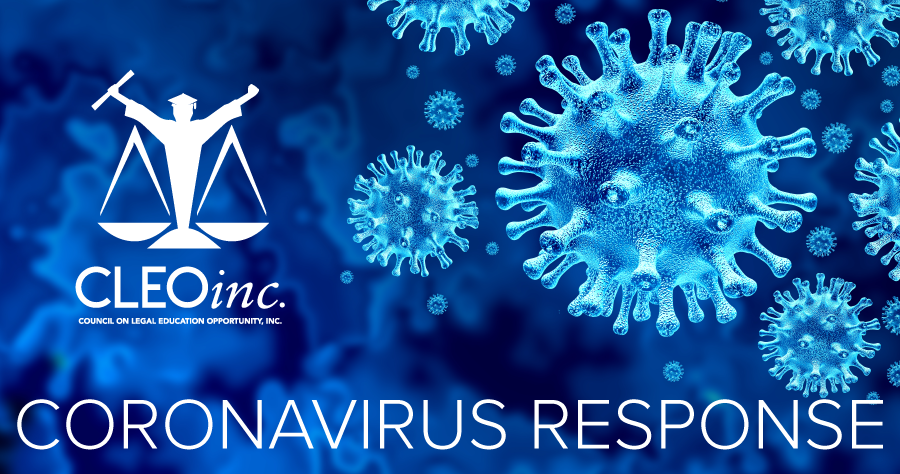 CLEO, like our law school partners, academic institutions, and legal education organizations, is concerned about the coronavirus outbreak and what it means for our students, our colleagues, and our team.  We are monitoring the rapidly-evolving situation to stay abreast of the latest developments.
Right now our programs are moving forward as planned, and if  any changes arise, we will update our website with that information.  Additionally, we are in contact with the host law schools to determine their protocols and how best CLEO can be guided by them.  Furthermore, we are exploring the viability of distance learning and whether this medium can be used to effectively facilitate CLEO programs and seminars. Once we have more details to share, notifications pertaining to this specific plan of action will also be made available on the CLEO website.
Because our CLICKS program has partnerships with high schools in several states, we will be guided by their rules. 
During this critical time, rest assured CLEO will take the necessary measures to safeguard our students, our colleagues, our team, and other stakeholders.  To reach a CLEO team member for specific questions, please contact them at their email address. To make a general inquiry, please send an email to cleo@cleoinc.org. 
Thank you and be well.
The CLEO Team