HIGH SCHOOL STUDENTS: COME TO CLICKS CAMP! JUNE 24-JULY 1
May 1, 2017

Posted by:
Category:

CLICKS

,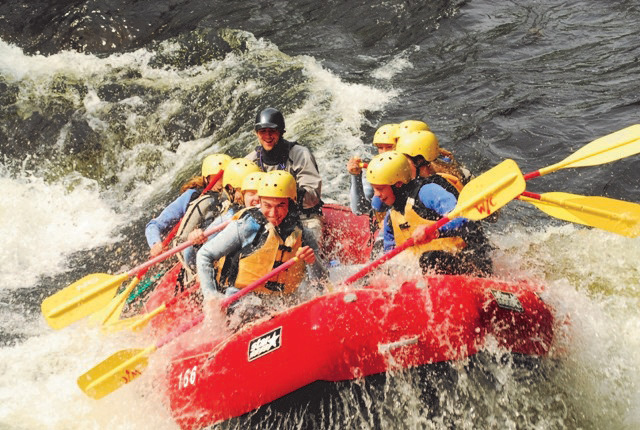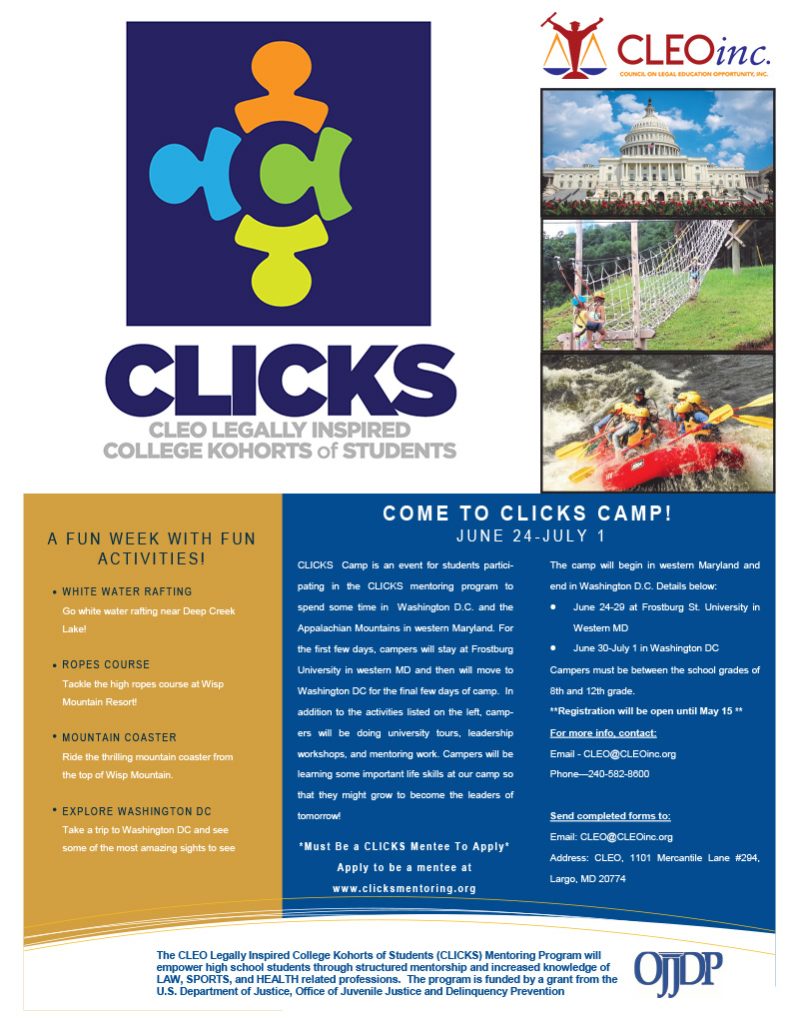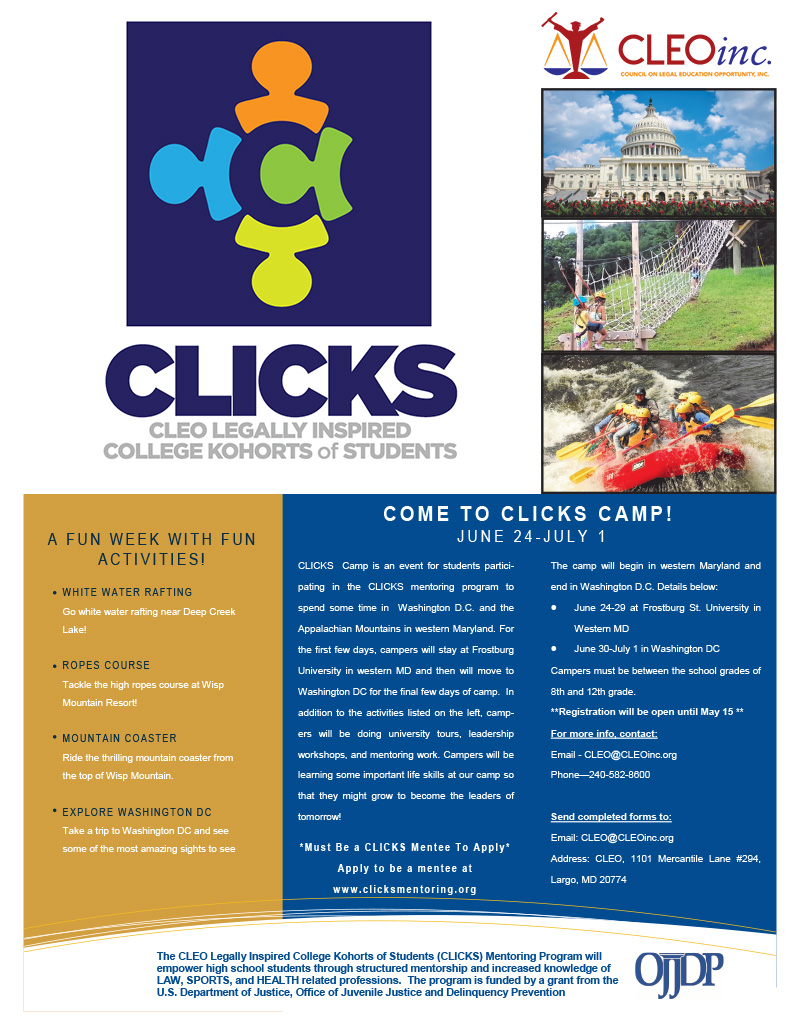 CLICKS CAMP! JUNE 24-JULY 1
CLICKS Camp is an event for students participating in the CLICKS mentoring program to spend some time in Washington D.C. and the Appalachian Mountains in western Maryland. For the first few days, campers will stay at Frostburg University in western MD and then will move to Washington DC for the final few days of camp. In addition to the activities listed on the left, campers will be doing university tours, leadership workshops, and mentoring work. Campers will be learning some important life skills at our camp so that they might grow to become the leaders of tomorrow!
The camp will begin in western Maryland and end in Washington D.C.
A FUN WEEK WITH FUN ACTIVITIES!
WHITE WATER RAFTING
Go white water rafting near Deep Creek Lake!
ROPES COURSE
Tackle the high ropes course at Wisp Mountain Resort!
MOUNTAIN COASTER
Ride the thrilling mountain coaster from the top of Wisp Mountain.
EXPLORE WASHINGTON DC
Take a trip to Washington DC and see some of the most amazing sights to see
Details below:
 

June 24-29 at Frostburg St. University in Western MD

 

June 30-July 1 in Washington DC
Campers must be between the school grades of 8th and 12th grade.
**Registration will be open until May 15 **
*Must Be a CLICKS Mentee To Apply*
Apply to be a mentee at www.clicksmentoring.org
Send completed forms to:
Email: CLEO@CLEOinc.org
Address: CLEO, 1101 Mercantile Lane #294, Largo, MD 20774
---
For more info, contact:
Email – CLEO@CLEOinc.org
Phone—240-582-8600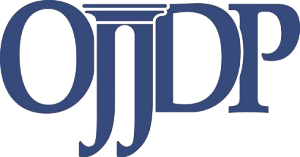 The CLEO Legally Inspired College Kohorts of Students (CLICKS) Mentoring Program will empower high school students through structured mentorship and increased knowledge of LAW, SPORTS, and HEALTH related professions. The program is funded by a grant from the U.S. Department of Justice, Office of Juvenile Justice and Delinquency Prevention.