The Council on Legal Education Opportunity, Inc. (CLEO) Board of Directors, Advisory Council, staff, and its thousands of alumni and students express their sincere condolences to Vernon E. Jordan Jr. 's wife, children, grandchildren, and extended family and friends.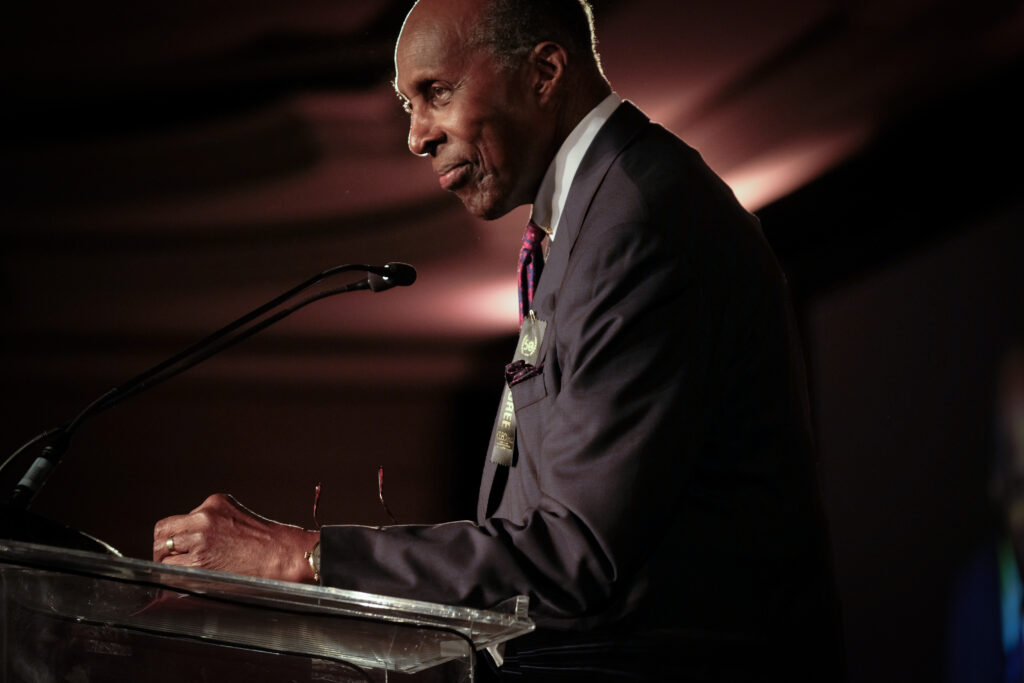 Lawyer. Civil rights activist. Business leader. Mentor.
For the past three years, the CLEO Family has had the privilege of not only honoring Mr. Jordan, but also working closely with him. He was honored during our 2018 50th anniversary celebration (https://cleoinc.org/50/), receiving the inaugural CLEO EDGE Heritage Award. Thereafter, the award became known as the CLEO EDGE Vernon E. Jordan, Jr. Heritage Award.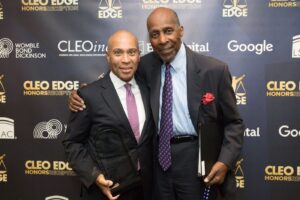 At the 51st anniversary in 2019, he presented the Heritage Award to Deval Patrick, former Governor of Massachusetts. (https://cleoinc.pixieset.com/edgehonors2019/)  And in 2020, noted attorney and politician from the State of Georgia, Stacey Abrams, received the Vernon E. Jordan, Jr. Heritage Award during the 52nd anniversary event held virtually. (https://www.youtube.com/user/cleomovies/videos)
CLEO also launched the Vernon E. Jordan, Jr. Civil Rights Scholarship. This scholarship, according to Vickee Adams, who spoke on behalf of her father during the  52nd anniversary event "[was] intended to provide financially challenged law students, who like my father, are committed to advancing the civil rights of underserved communities; [this] is an important part of this legacy."  At this event, Ms. Adams also told the audience that her son, who is following in his grandfather's footsteps to become a lawyer, attended CLEO's 2019 Pre-Law Summer Institute at Southern University Law Center, Baton Rouge, LA.
The civil rights icon was always generous with his time, financial support, and other resources. A presidential advisor, he regaled his visitors with stories of his career, childhood, and advocacy. Mr. Jordan was an author and an optimist who lived an extraordinary life, advocating for social justice.
"As an organization, CLEO will forever be grateful for the support and friendship Mr. Jordan extended to us in recent years. His entire life was a sterling testament to the importance of service and advocacy, and he will be deeply missed. We will do our part to keep his legacy alive by continuing to recognize deserving individuals with the CLEO EDGE award named in his honor," remarked Leigh Allen II, Interim Chief Executive Officer.
The nation has lost a great man; CLEO has lost a friend.
#     #     #