CLEO's 1-day Seminar for College Juniors Hosted by CLEO Partners In Law Schools.
Look below for details about what you'll learn during this, on campus, workshop! Sign up today to reserve your seat.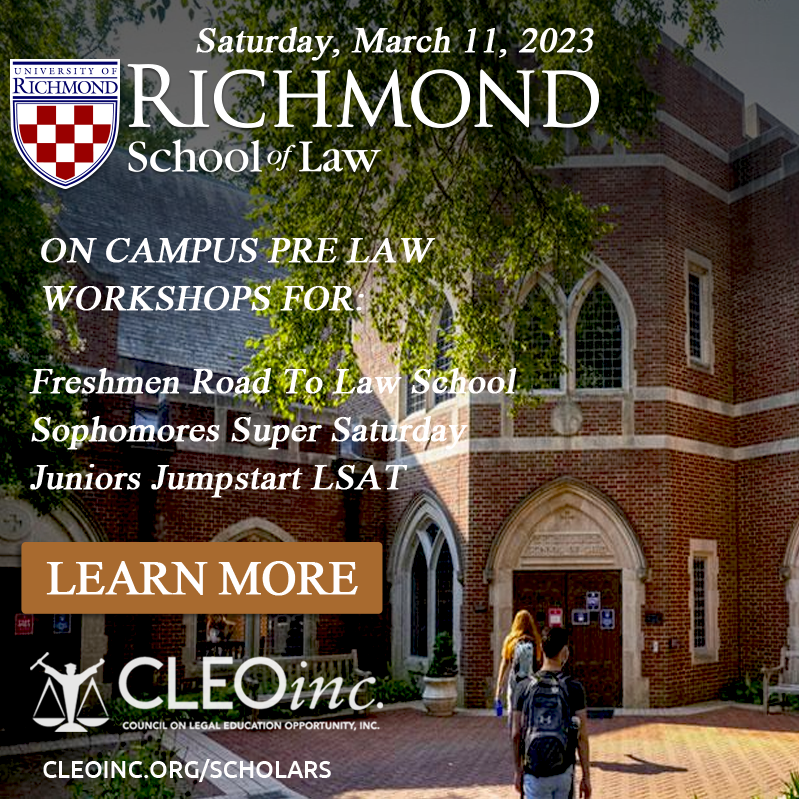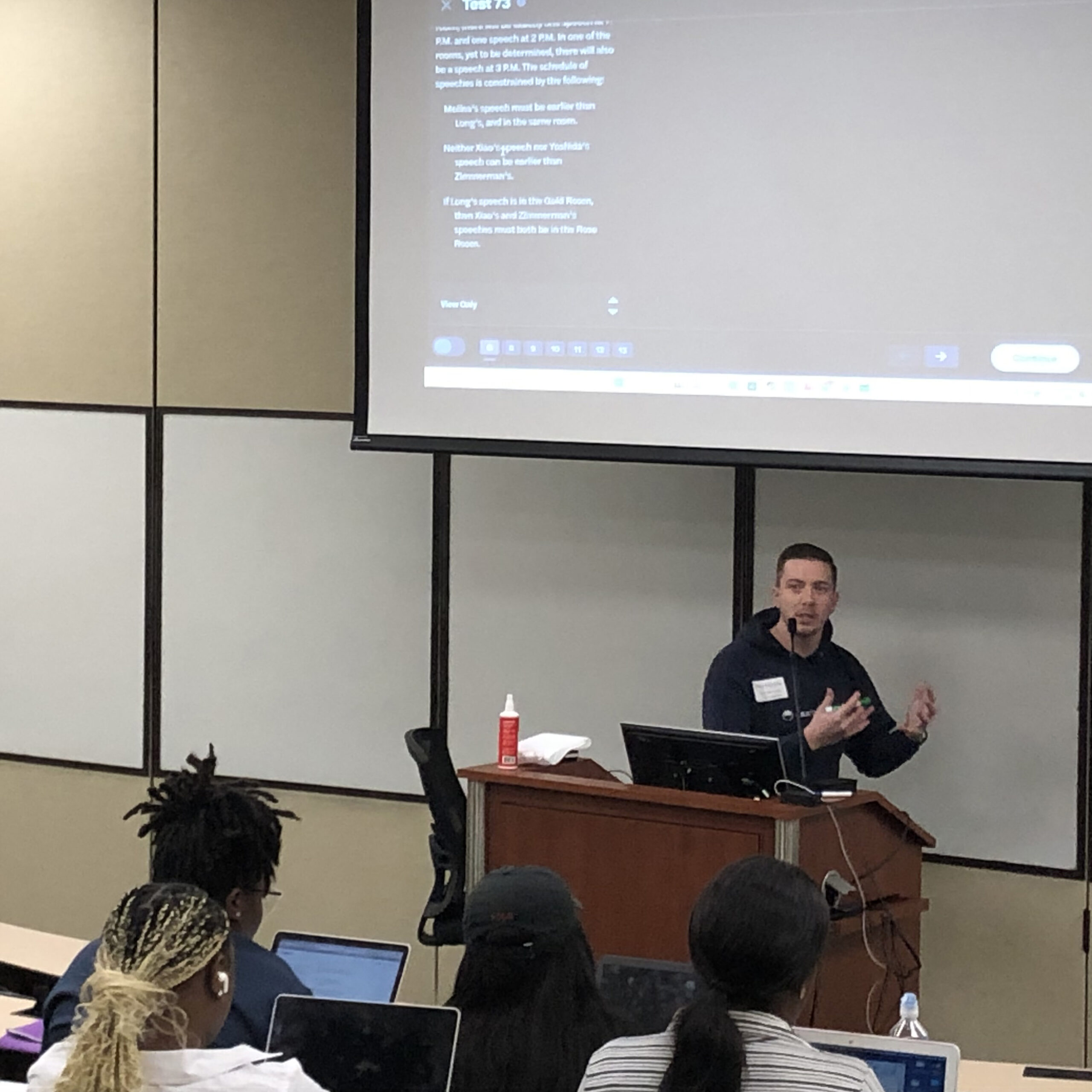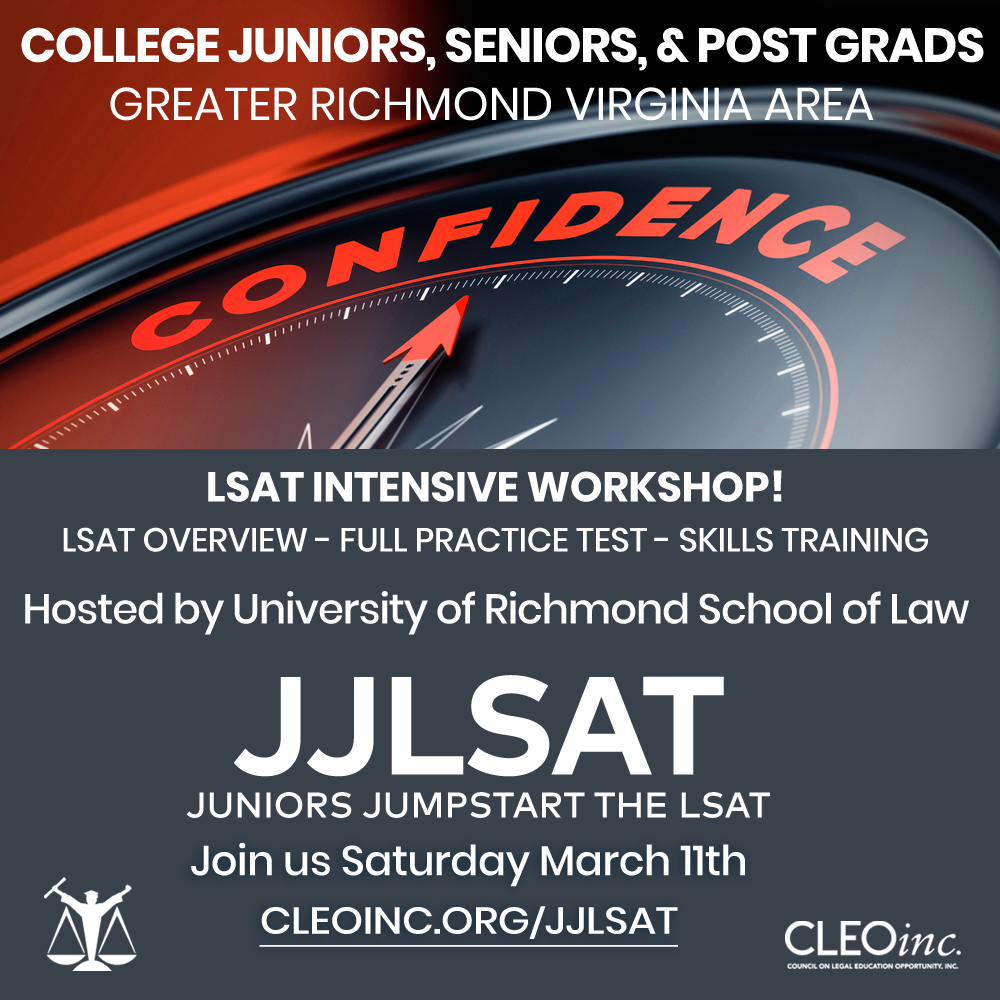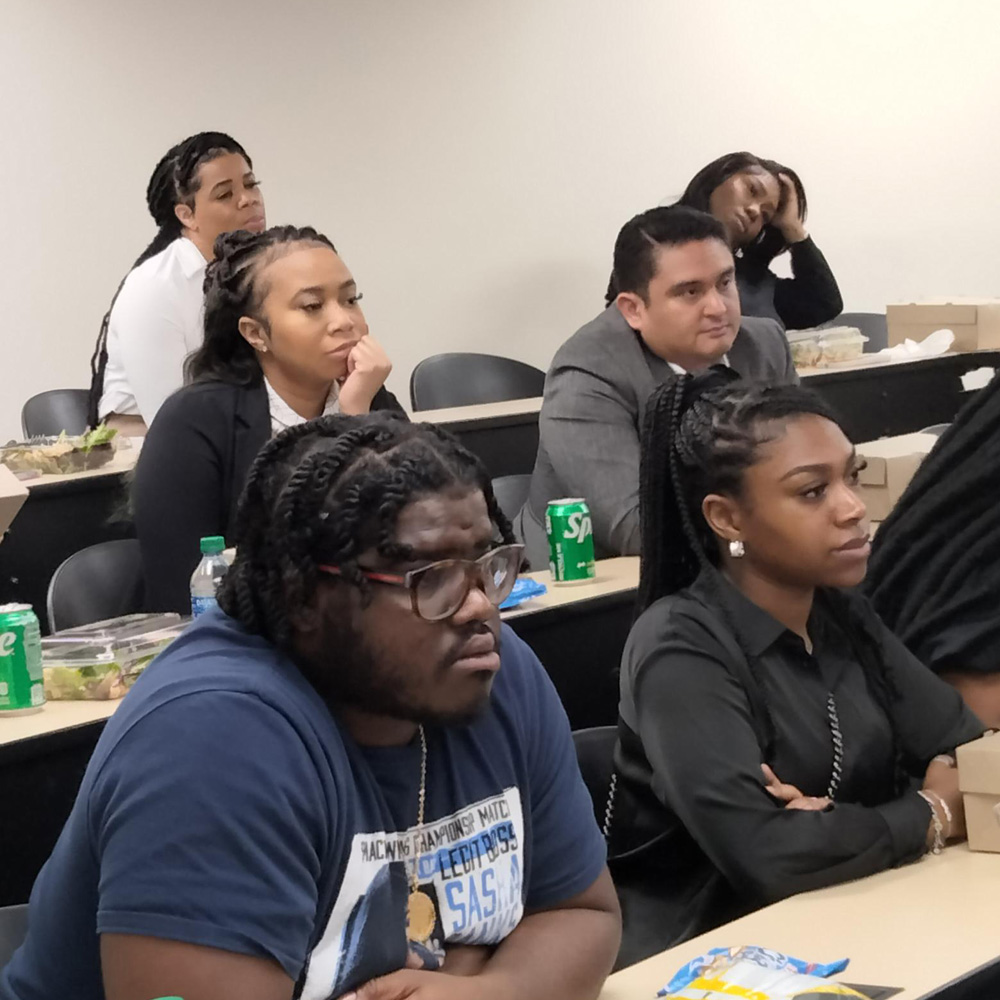 JJLSAT is a 1-Day Workshop
WHO: College Juniors – are invited to attend this intensive LSAT educational and informative workshop. $20 registration fee covers the entire cost of the workshop.
NEXT WORKSHOP:
NOTE: Program start time, as well as, all location and arrival information will be provided in your welcome email after registration – (average workshop time frame is 9am-4pm ET).
HAVE QUESTIONS?
Contact Lynda Cevallos
Vice President of Academic Affairs
lcevallos@cleoinc.com
(240) 582-8600

Who Is Eligible for JUNIORS JUMPSTART THE LSAT (JJLSAT)?
College Juniors (Seniors & Post Grads) who plan to apply to law school can participate in JJLSAT.
What Is JJLSAT?
Intensive 1-Day workshop helps participants understand the importance of systematic and timely preparation for the Law School Admission Test (LSAT).
Where: 
On location at the campus of the hosting law school – details will be provided upon registration. Average workshop time is 9am-4pm ET
A commercial LSAT preparation company conducts this session. Students taking this full-length, timed practice exam will receive scores in the mail. From their scores, students will see which areas of the exam will require greater practice in the months before taking the actual LSAT.
This session is conducted by a commercial LSAT preparation company and involves a description of the components of the exam and some key strategies for studying for and taking the exam.
This session addresses the reading and writing connection and grammar basics. Students will practice reading critically and also examine the principles for reading complex text and extended prose.